Return
Case Study
4 Electric Sweepers for Nottingham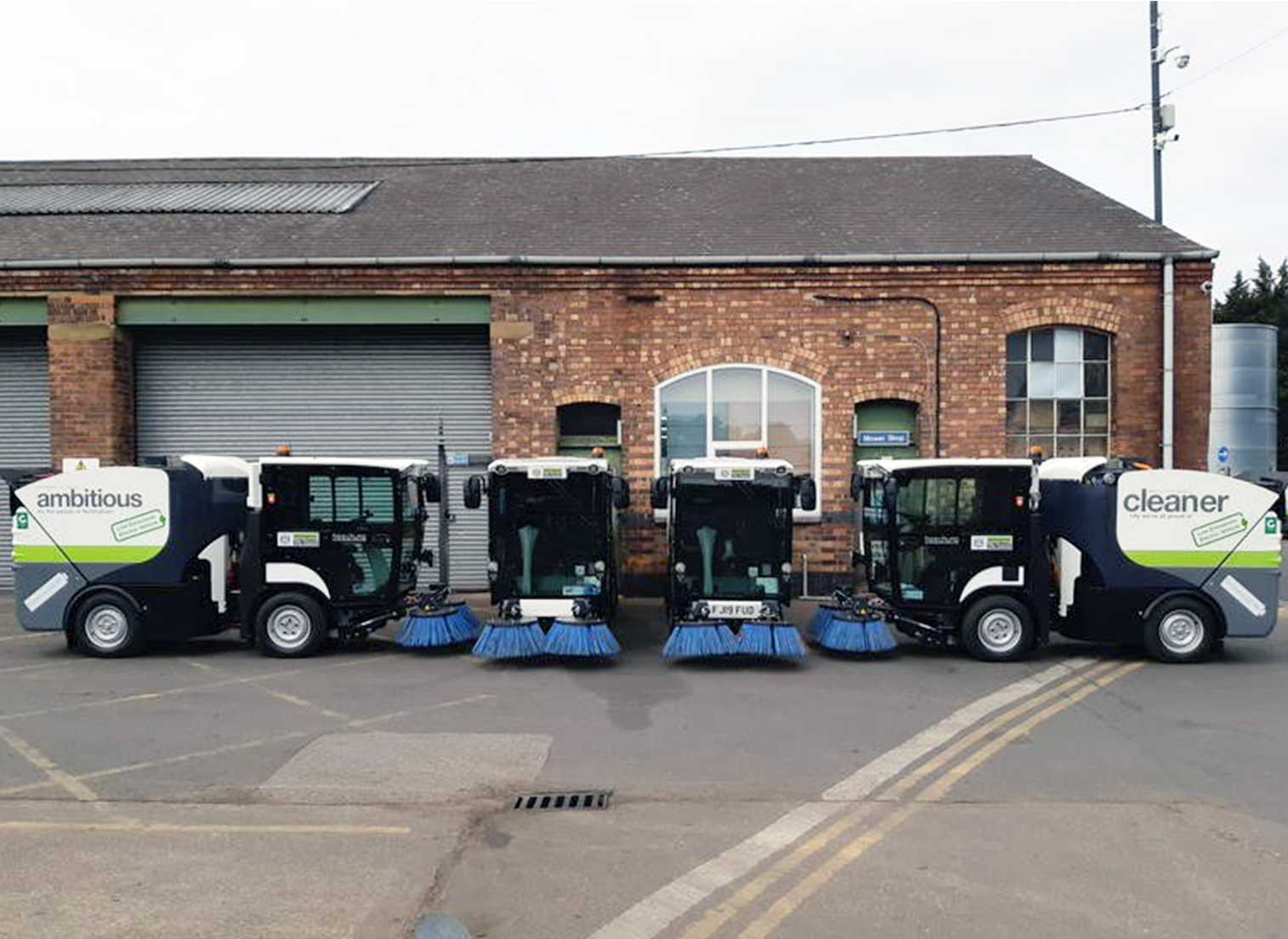 The problem
Committed to the Low Emission City concept, the City Council of Nottingham is following a very strong strategy towards reducing the carbon and nitrogen dioxide impacts of traffic within the city od Nottingham. Converting its fleet into electric and ultra low emission vehicles (ULEVs) is a key part of the Council's plan to improve air quality. The aim is 22% of the fleet being ULEV by 2020.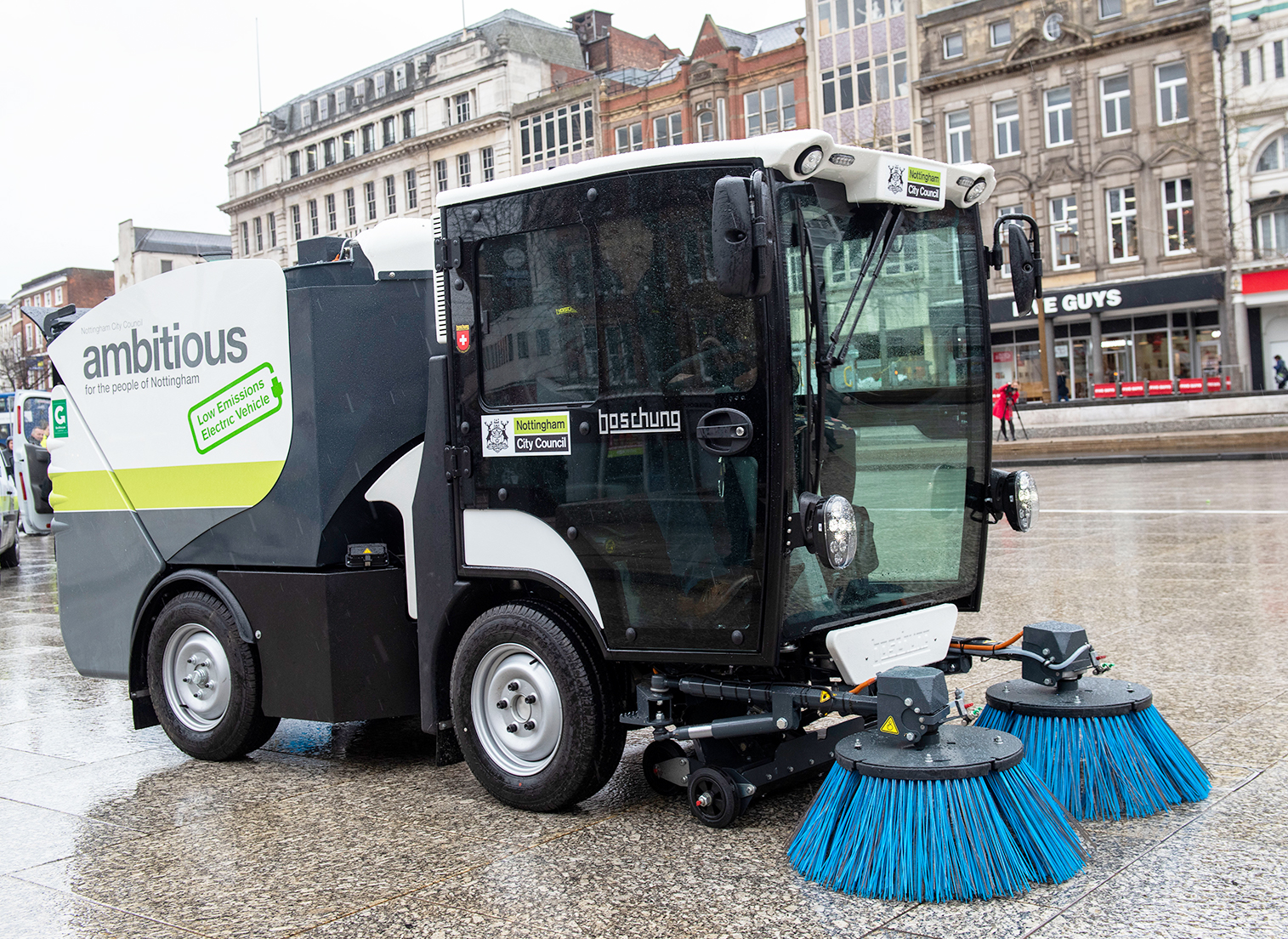 The Boschung solution
To respond to the needs of the City Council of Nottingham, Bunce (Ashbury) Ltd offered to replace part of the city's street sweepers with the Boschung Urban-Sweeper S2.0. The fully electric street sweeper offers high performance cleaning while releasing 0 (zero) emission. Its quick 2 hour charging time offers power to an entire work shift. The 3.5t weight with the 1.2t payload allows drivers to operate de vehicle without the need of a special license.
Testimonial
"This move to use electric sweepers is a major step forward in our aims to deliver clean air in our city and be the largest public sector ULEV fleet operators in the country. Not only are the machines emission free, they are considerably quieter in operation, which mean less disturbance for the citizens of Nottingham."
Jason Gooding, Head of Parking, Transport & Fleet Services