r-condition
Non-invasive road monitoring sensor
The r-condition was created to determine the surface condition and measure the surface temperature, without any contact on the road, both at the same time and from one single device. It applies the most advanced technologies such as optical backscattering. The Boschung engineered and patented device is the only non-invasive sensor able to detect danger of ice before the actual formation of ice.
With low power consumption, it can be easily used as a complete standalone measuring station, in combination with other sensors on a road weather station or integrated onto a third-party road safety application.
Situation

Airport

Highway and Road

City and Municipality
Frost early warning with the new patented non-invasive technology
Thanks to a technology patented by Boschung, the r-condition is the first non-invasive road condition sensor that can provide early warnings before the formation of frost. To date, such devices could only provide real time data detecting ice only after the danger was already present on the roadway!
In order to deliver this information, the r-condition evaluates the reflected radiation between the roadway and a reference surface made of a metallic passive detection disk. Since the formation of frost occurs earlier on the disk than on the road, it can return a warning accordingly.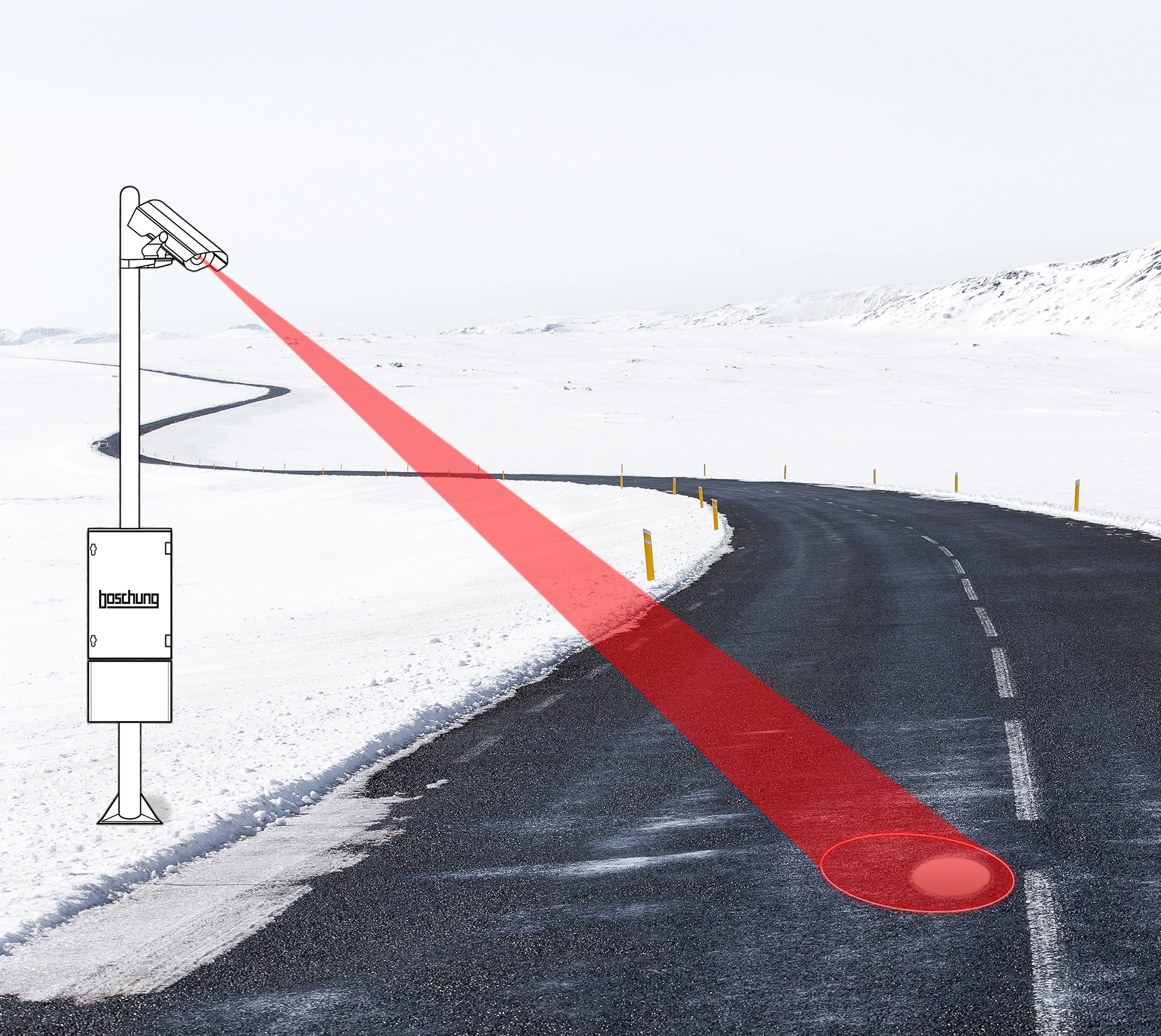 One single non-invasive device for surface condition monitoring
The r-condition provides in a single device all necessary measurements for the monitoring of road surface conditions. It measures the road temperature, detects the appearance of water, snow and ice formation and provides the surface conditions in various states. In addition, it measures the water film thickness and calculates the road friction coefficient.
The r-condition applies a near infrared laser system that analyzes backscattered signals in real-time. That is, the reflection of the light waves allows the system to detect the particle sizes to determine the surface conditions.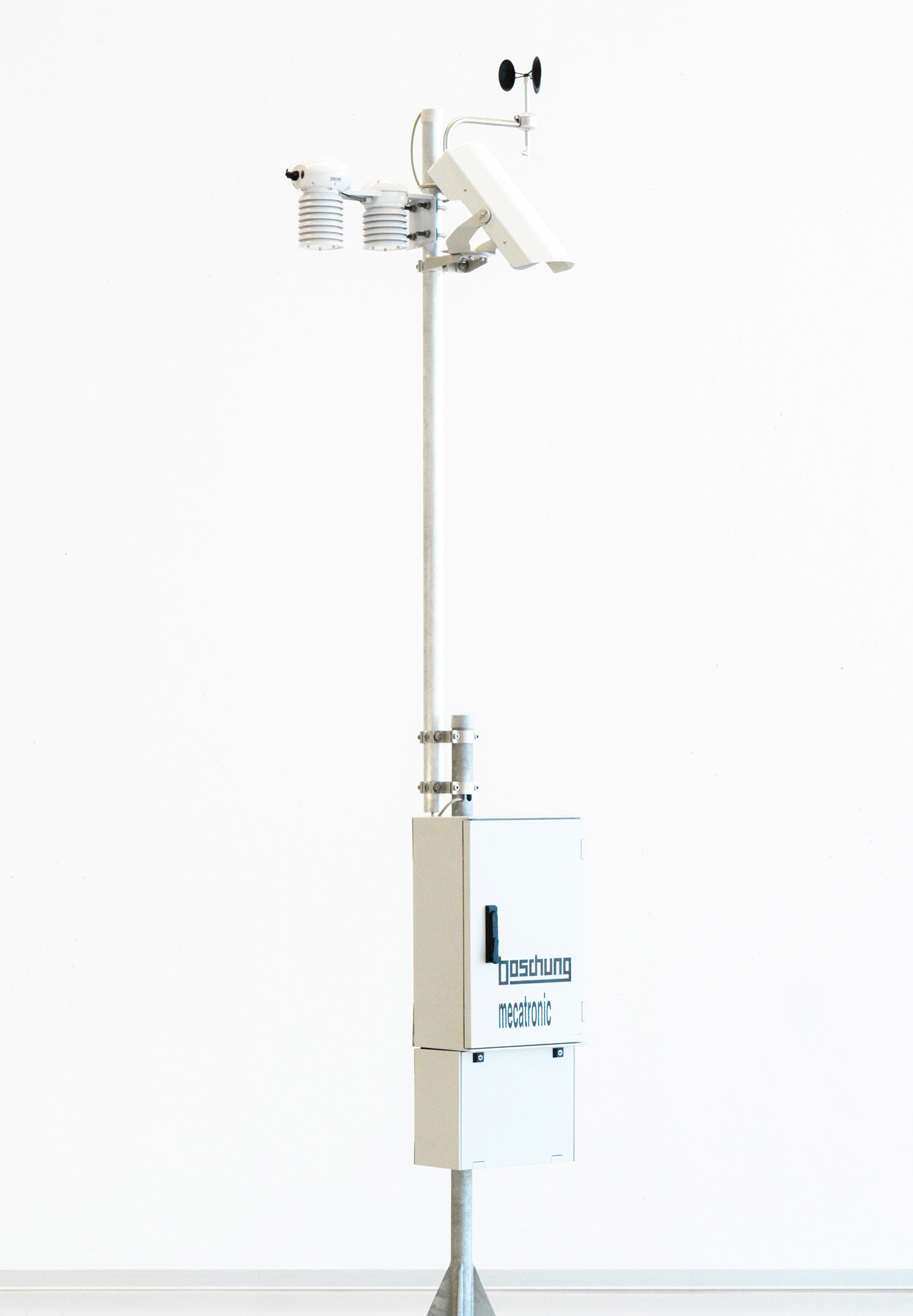 Integrated camera
A camera integrated into the r-condition can be used to clearly compare pictures with the measurement data. These pictures are sent directly to the management software bVision.
The integration of a camera increases the functionalities on a single device, without the need for additional hardware. This reduces the general efforts for installation, configuration, as well as maintenance, not only for an r-condition used as stand-alone device but also mounted in a complete road weather information system.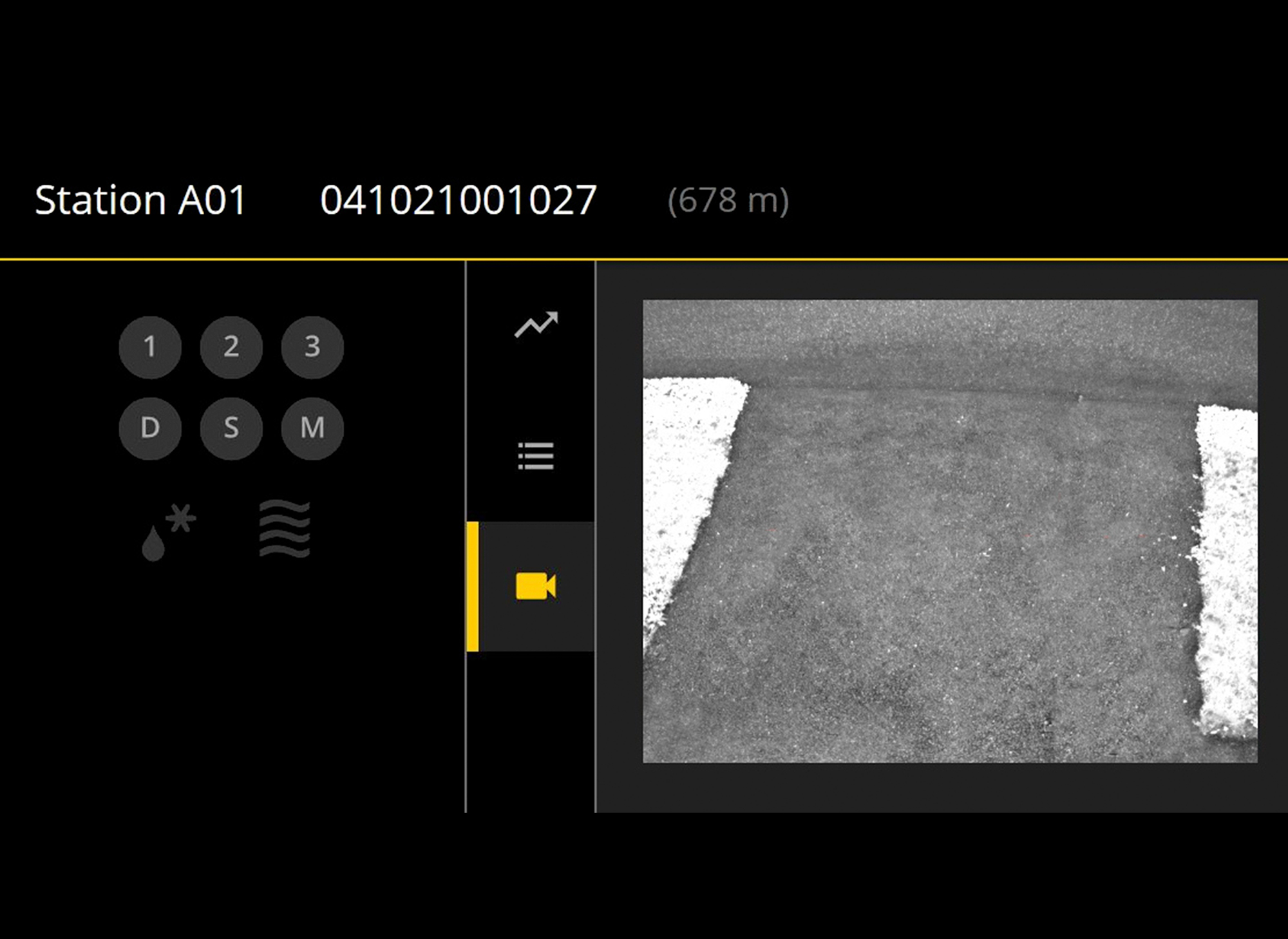 Enquire about the r-condition
Receive advice about product specifications and find the right Boschung equipment for your needs.