What began as a small-scale family business building equipment for Switzerland's notoriously challenging climate has now become the top global player in the industry. How? Our relentless commitment to innovation and passion for pushing both technology and optimum safety forward.
Today Boschung offers an unprecedented suite of trans-seasonal equipment that, year after year, continues to redefine what is possible.
Family-owned. World-Renowned.
At just 25 years old in the backroom of his garage in Schmitten, Switzerland, Marcel Boschung Senior pioneered what would later develop into the world's leading Surface Condition Management technology.
Over 70 years later, Boschung now boasts a collective genius of over 160 people at our headquarters in Switzerland and over 700 worldwide across our 12 offices in 11 countries.
Our engineering feats clean the roads and surfaces for the world's largest airports, busiest highways and most visited cities and municipalities across the globe.
We use one of the most sophisticated centralised digital systems in the market which monitor our equipment that is built to last a lifetime and withstand the test of the elements.
Motivated by a constant refinement of engineering and progression of safety, we are Boschung. Inventors of innovation.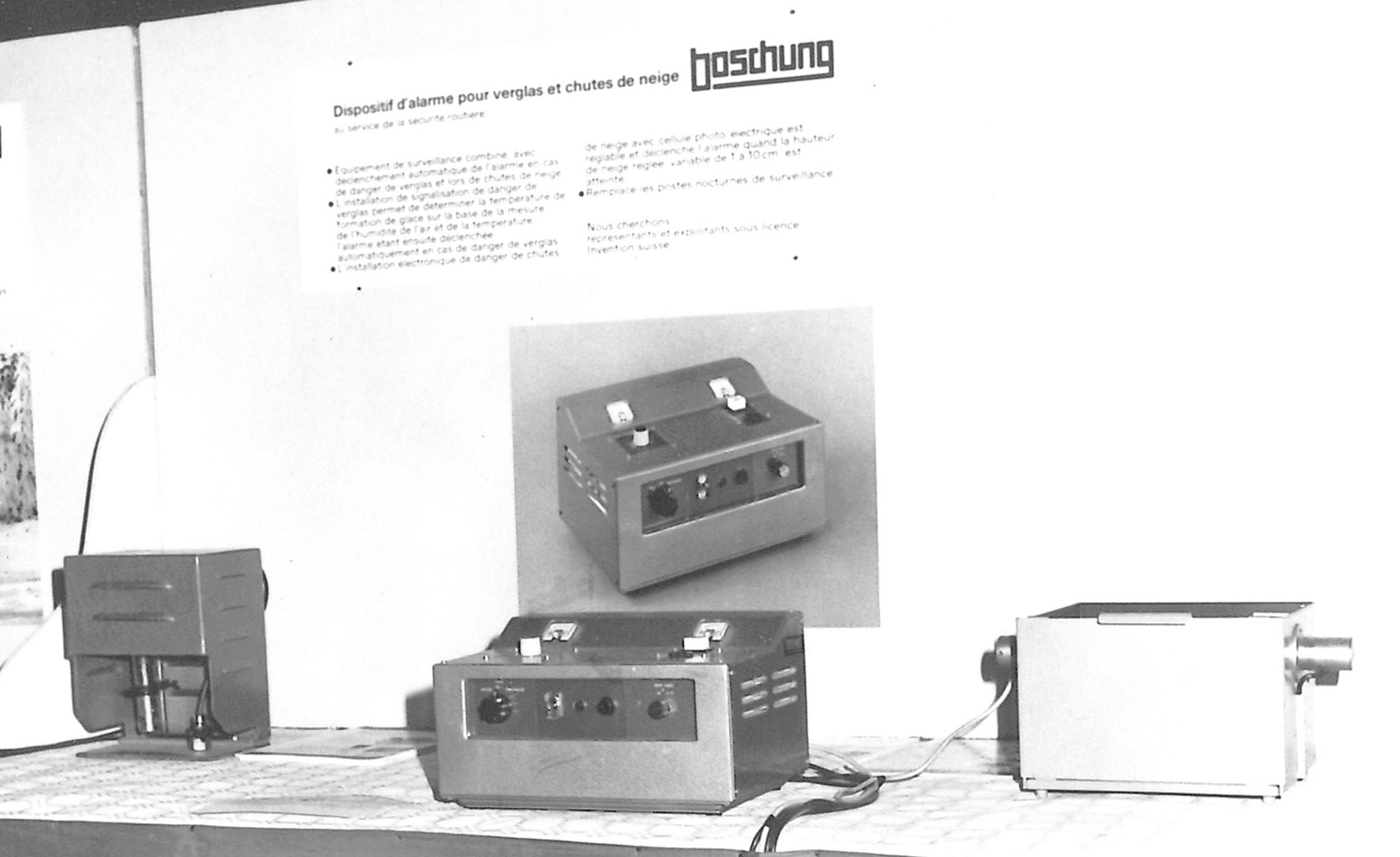 Agile technologies
It's 1964, and the technological evolutions are moving fast. Along with them, we develop our first Ice Early Warning System - a world-first meteorological measuring instrument for roads and runways. This soon becomes the most proficient means of ice and critical road detection available, significantly minimising accident risks.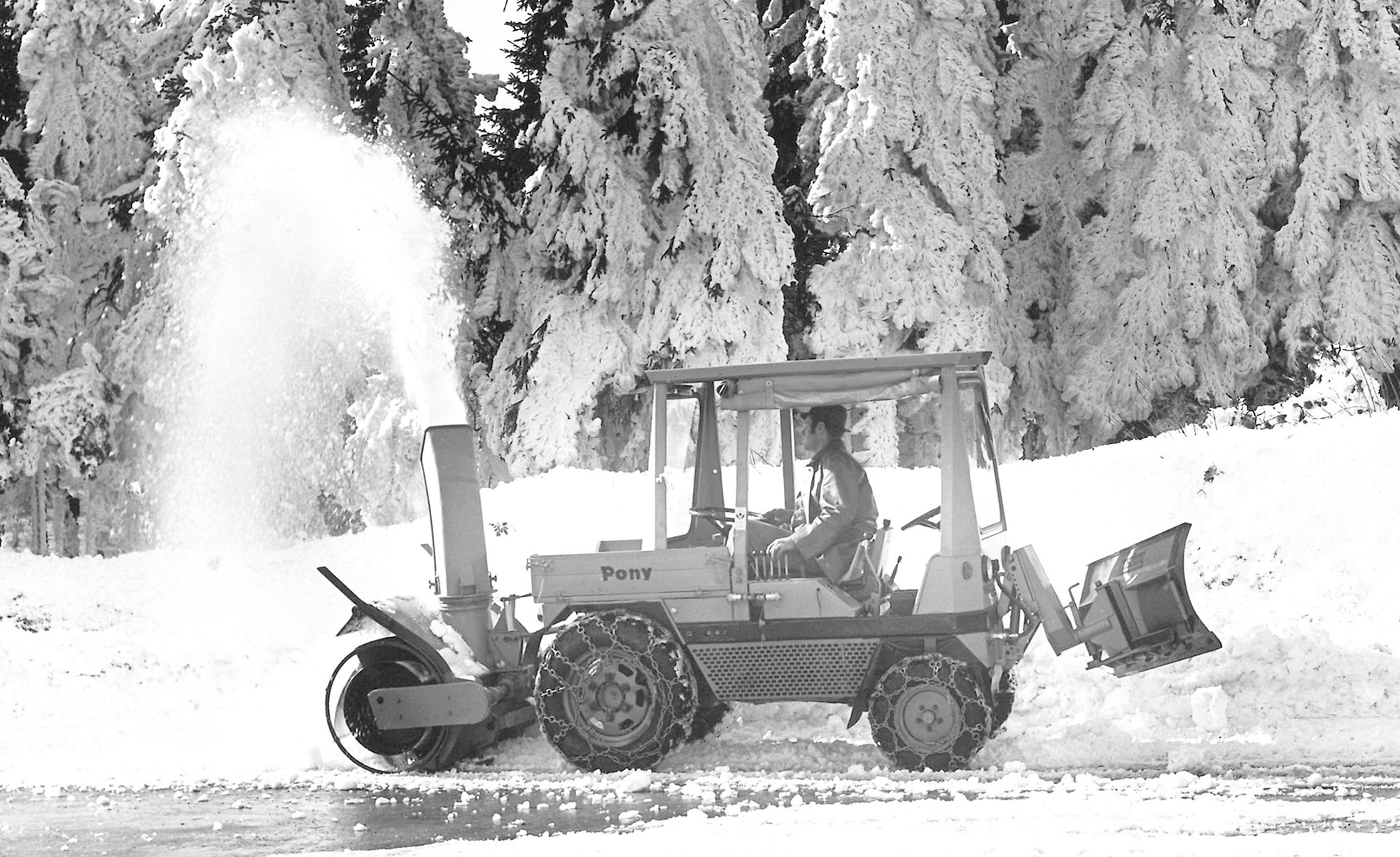 Trailblazing
After over 20 years of refining Boschung's original innovations, our team develops the 1970 PONY, quickly becoming the most versatile vehicle of its kind on the market and revolutionising work tools for both cities and municipalities.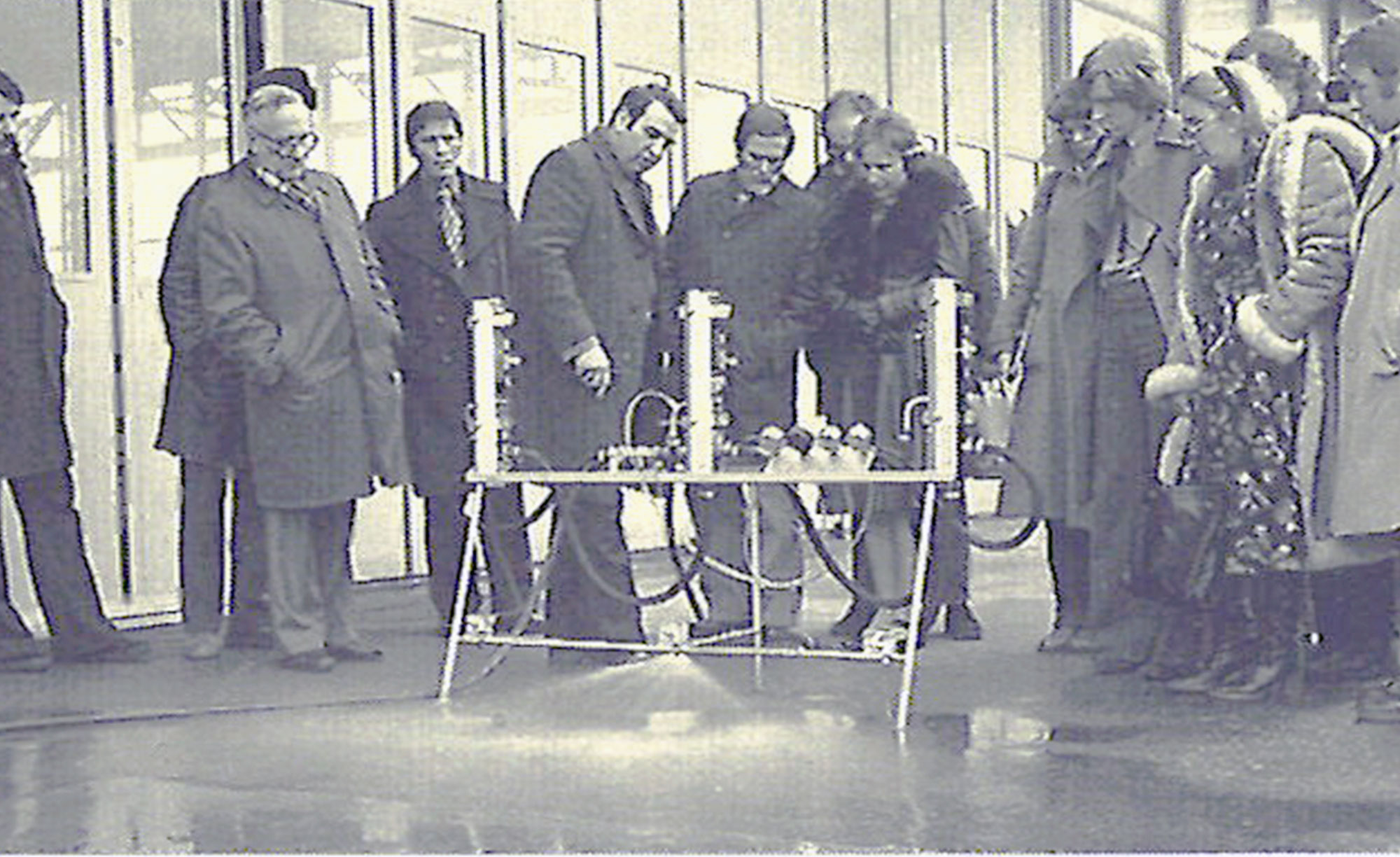 Safety first, FAST
Our inventions grow faster and safety becomes increasingly important in our designs. In a pivotal milestone in 1979, we release our Fixed Automated Spraying Technology, preventing the formation of ice without requiring manpower. Our equipment soon becomes precedent-setting for safety features on the market.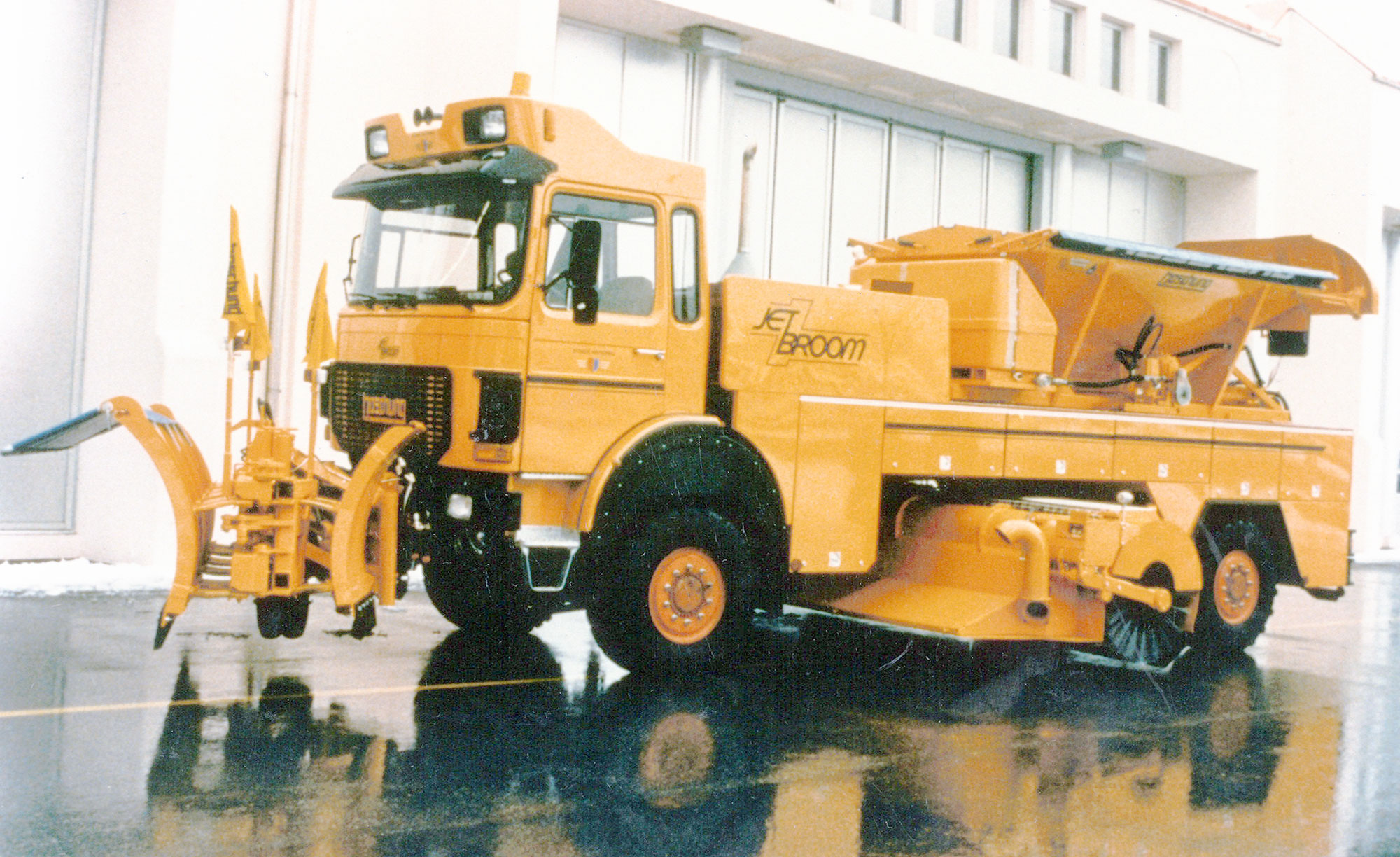 World premier
With our technologies forging new frontiers of capabilities, we turn our focus to speed and efficiency. In 1985 Boschung develop the Jetbroom - a world-first high-speed snow removal machine specially designed for fast action on runways and highways.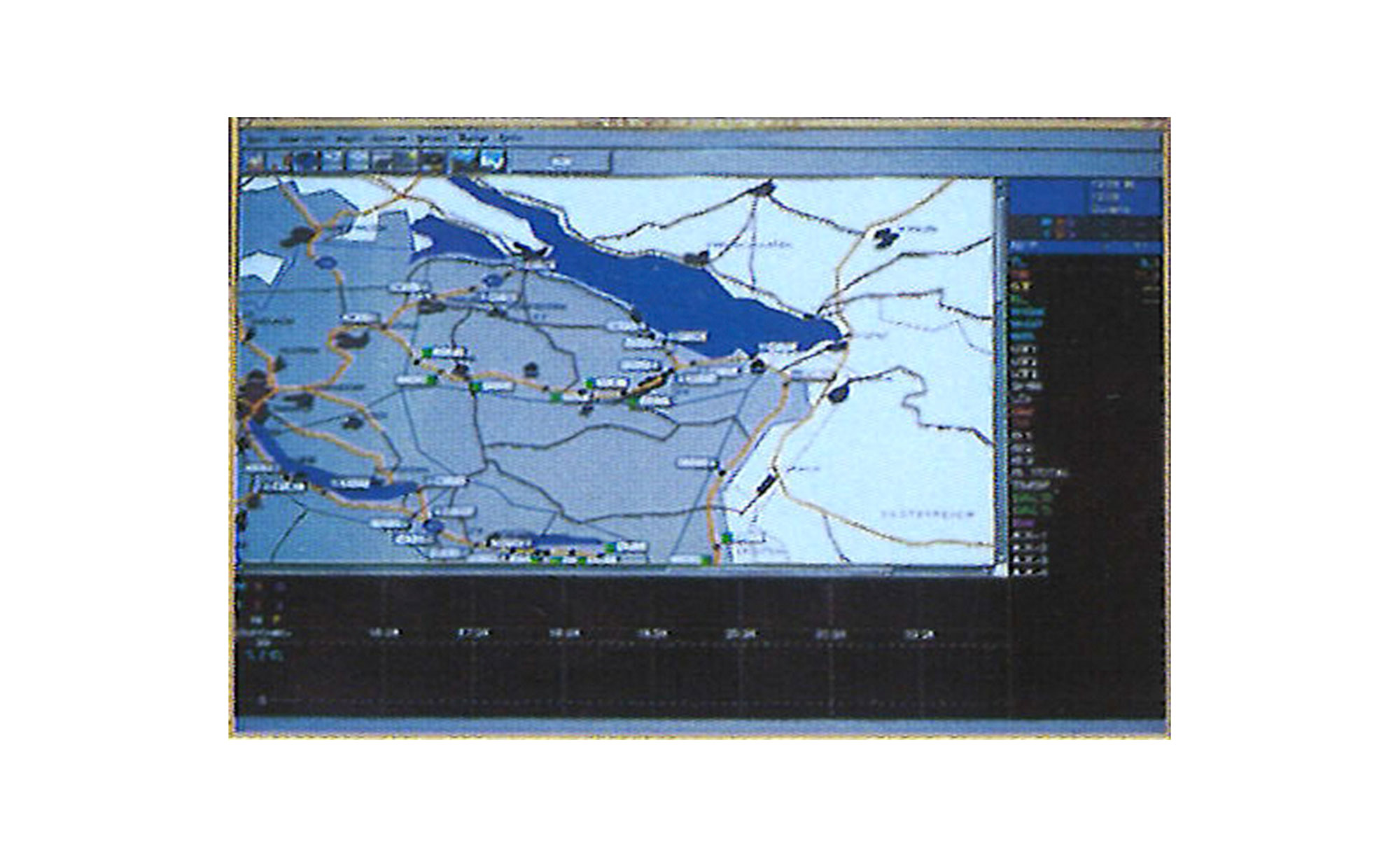 Single source control
Software continues to boom and Boschung along with it. In 1995, our specialist team of engineers develop our first BORRMA (Boschung Road and Runway Management) single-source control system, assisting users in complex decision-making against changeable surface conditions. Boschung users are now able to trigger action based on one centralised source of information, streamlining operations.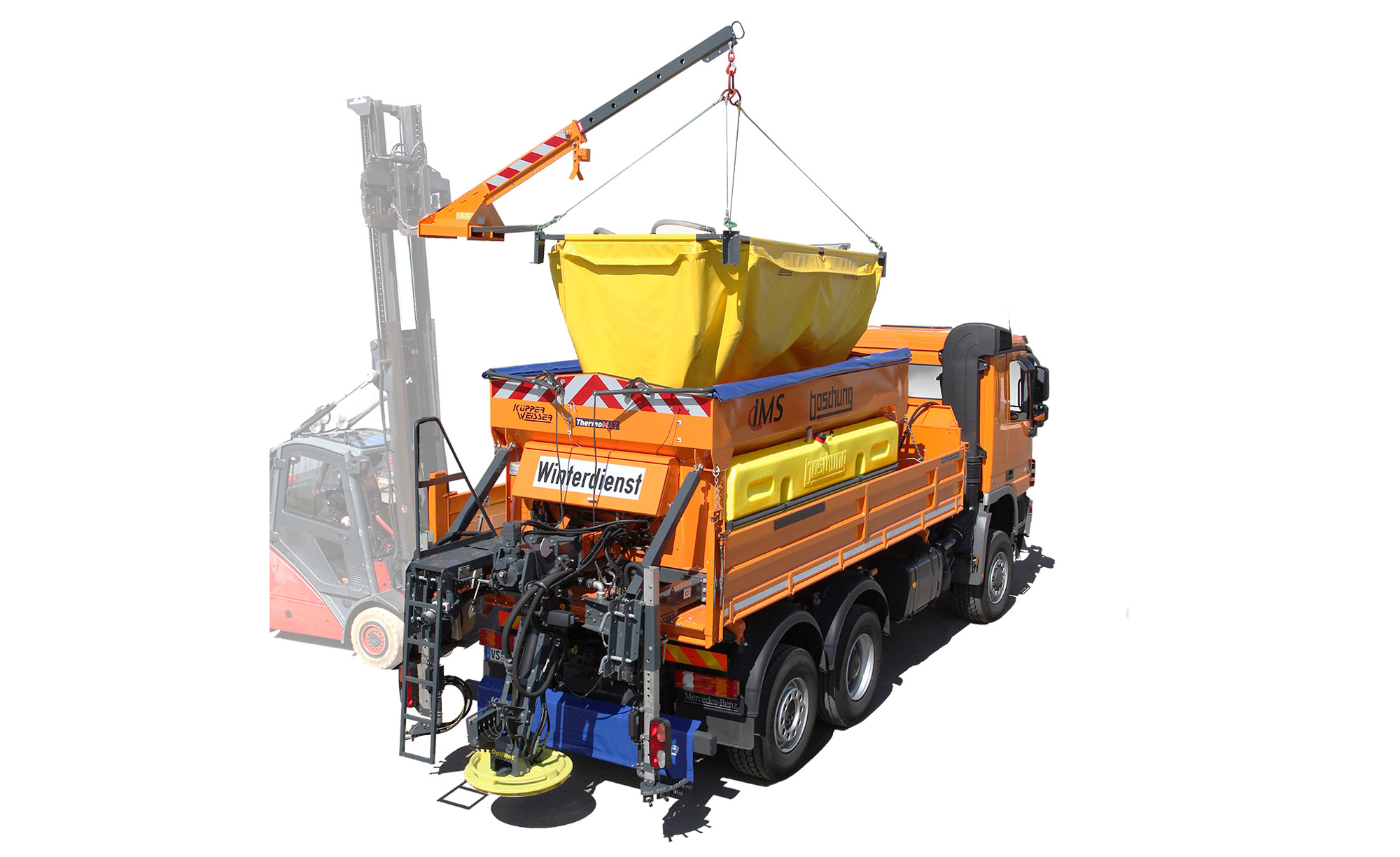 Time-saving innovation
2014 sees another hallmark innovation in Boschung history: the FlexiWet®. A flexible bag that installs into the metal salt container, this now means salt spreaders can turn into a liquid spraying device in just 10 minutes, marking an unprecedented saving in both time and operational costs.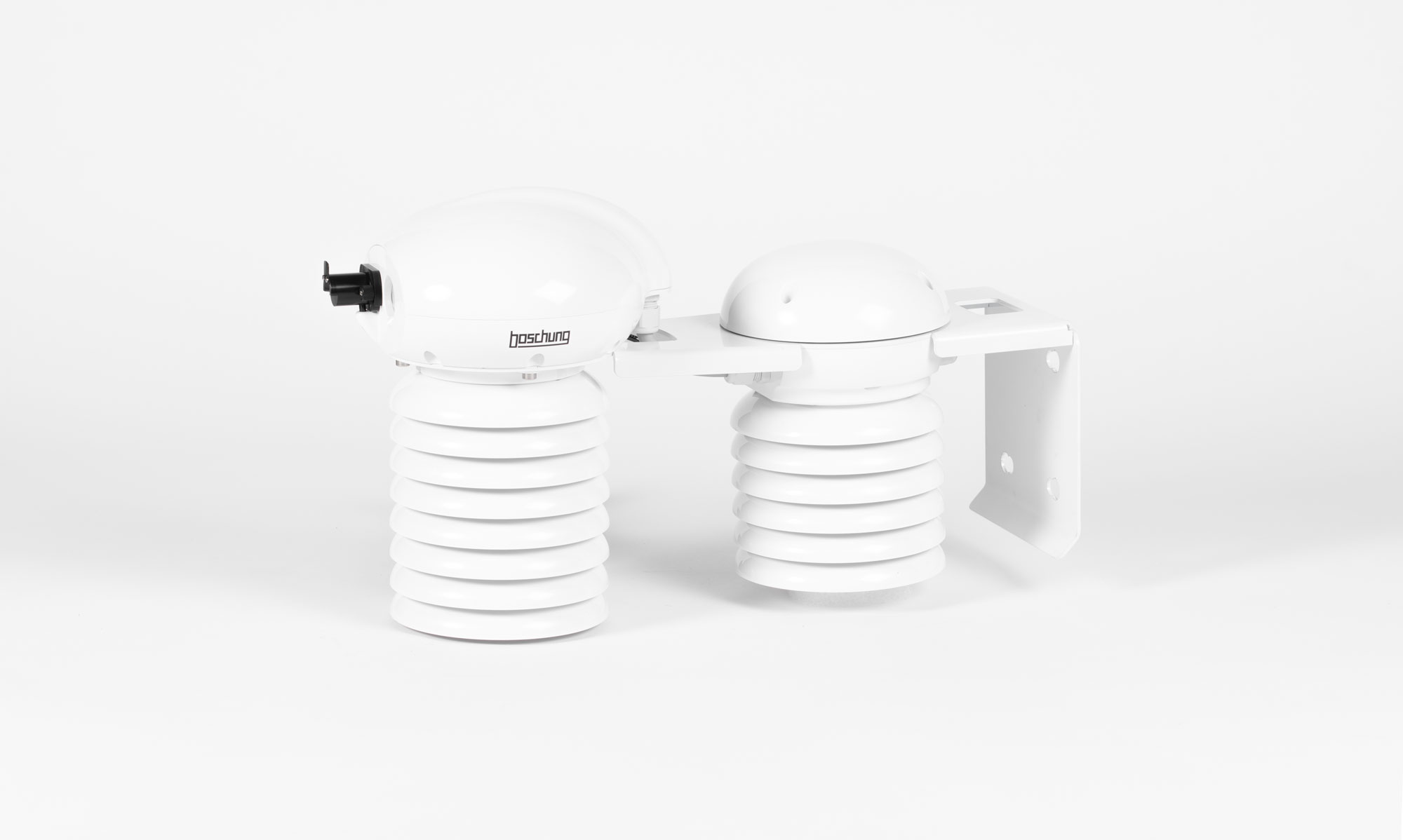 Unrivalled accuracy
In 2017, with weather prediction technology becoming increasingly sophisticated, our engineering team rise to the challenge, inventing our r-weather - a compact, atmospheric measuring tool to provide the most accurate meteorological measuring systems on the market.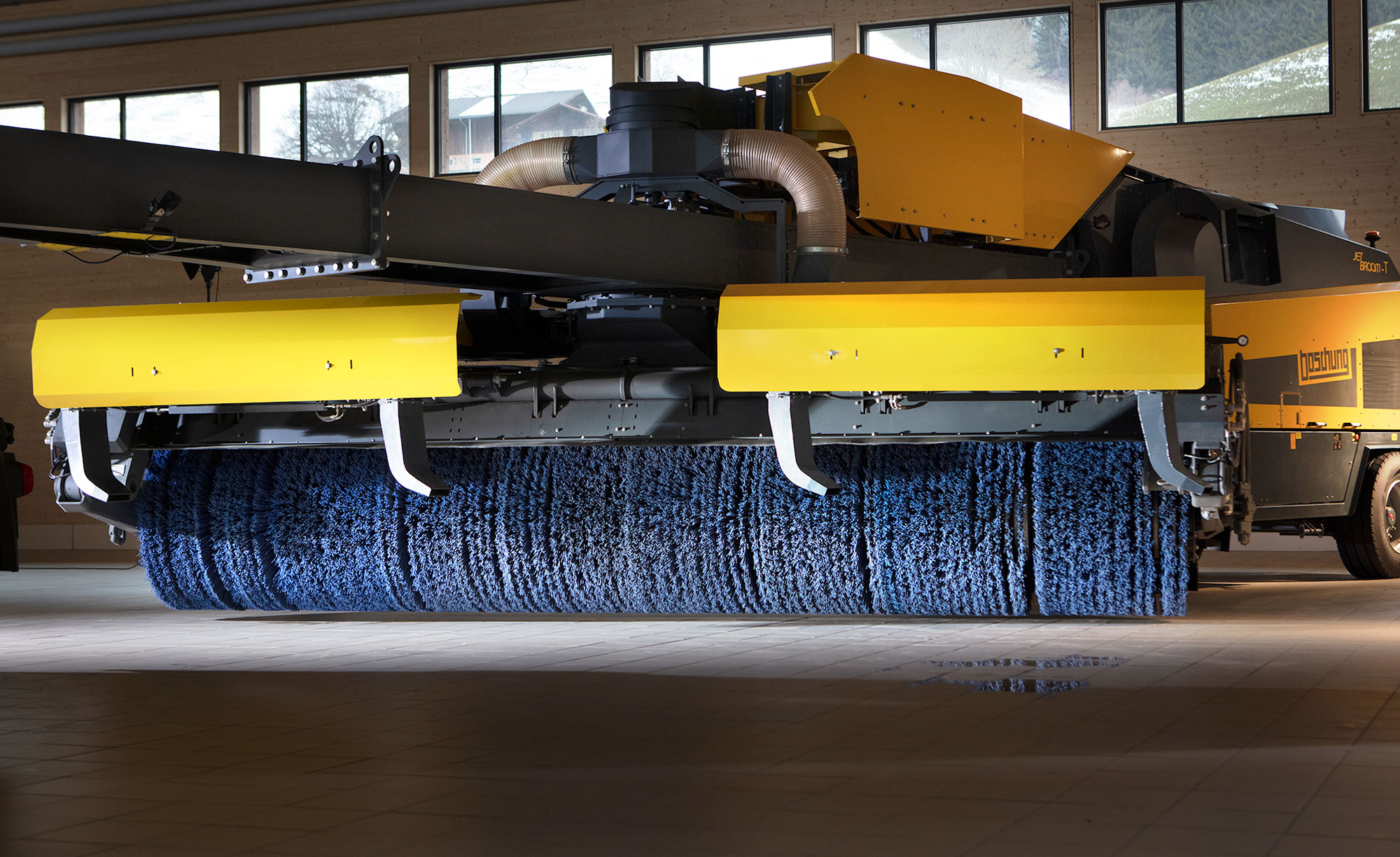 More coverage, faster rates
Our Jetbroom 10000 was excelling in clearing performance, but we wanted to innovate further. Combining two blowing unit systems, our engineering team develops the 2017 Quattro-Jet System, accelerating work speed and cleaning width like never before.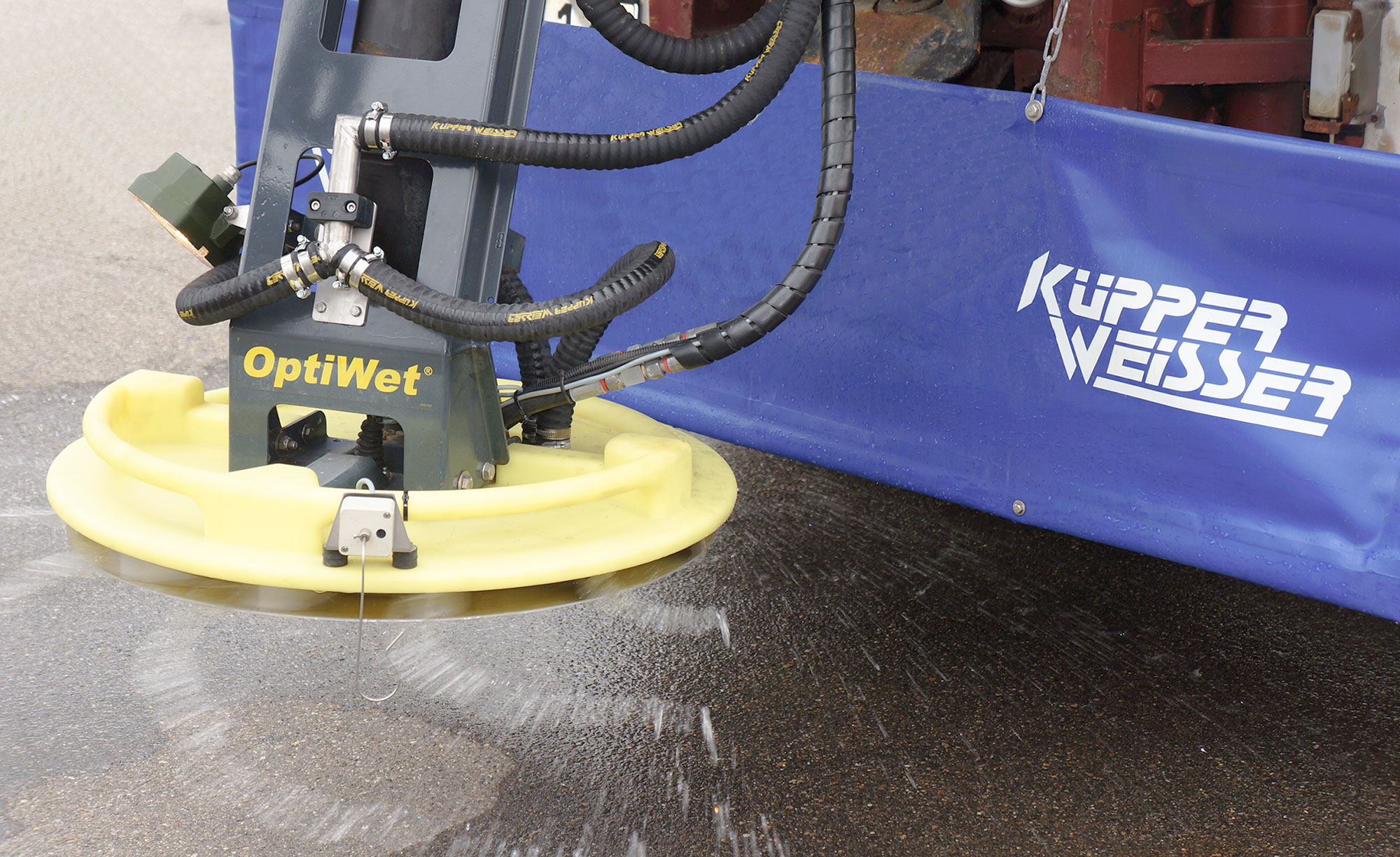 Science meets sustainability
Just three years after merging with German leader in mobile de-icing, Küpper-Weisser, 2004 sees Boschung taking technology to further heights; patenting the OptiWet®; our hero innovation for Intelligent Mobile Spreading. This revolutionised the way to distribute perfect dosage for both homogenous mixture and uniform distribution of pre-wetted salt, making it the most cost-effective and ecological system available.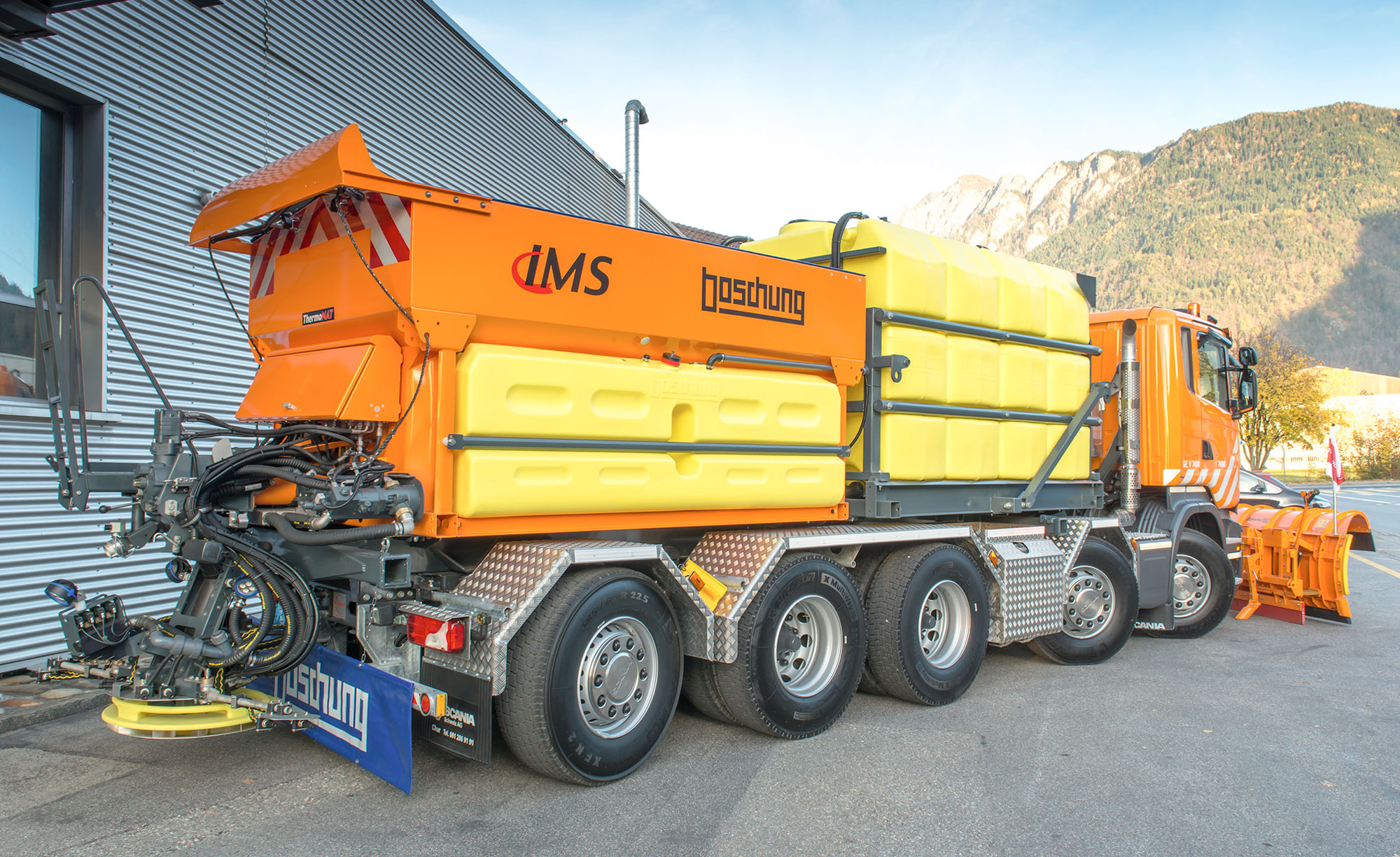 Environmental adaptation
Our 2010 CombiWet® innovates the way Boschung machines can adapt to the environment in seconds in a way that has never been executed before. The invention is groundbreaking in the way it spreads salt and liquid either separately or as a mix- adapting to operational conditions, from prevention, freezing humidity and snow and ice in an instant.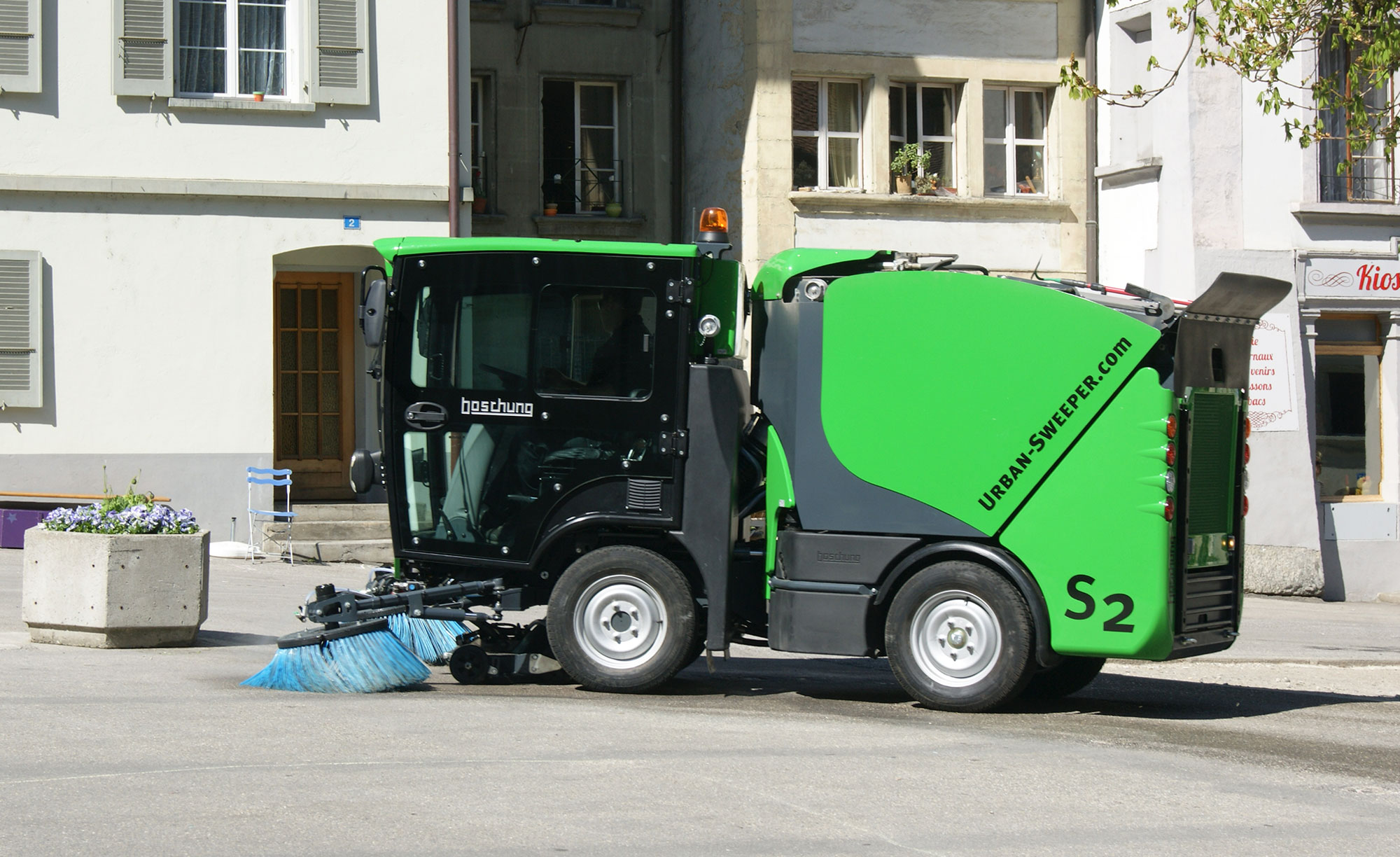 Ecological revolution
One of our most revolutionary designs to hit the market, our 2013 Urban Sweeper S2 can operate in places no other 2m3 sweeper on the market currently can. With an average consumption of just 3.5 l/h, work becomes more profitable and has one of the smallest CO2 footprints to date.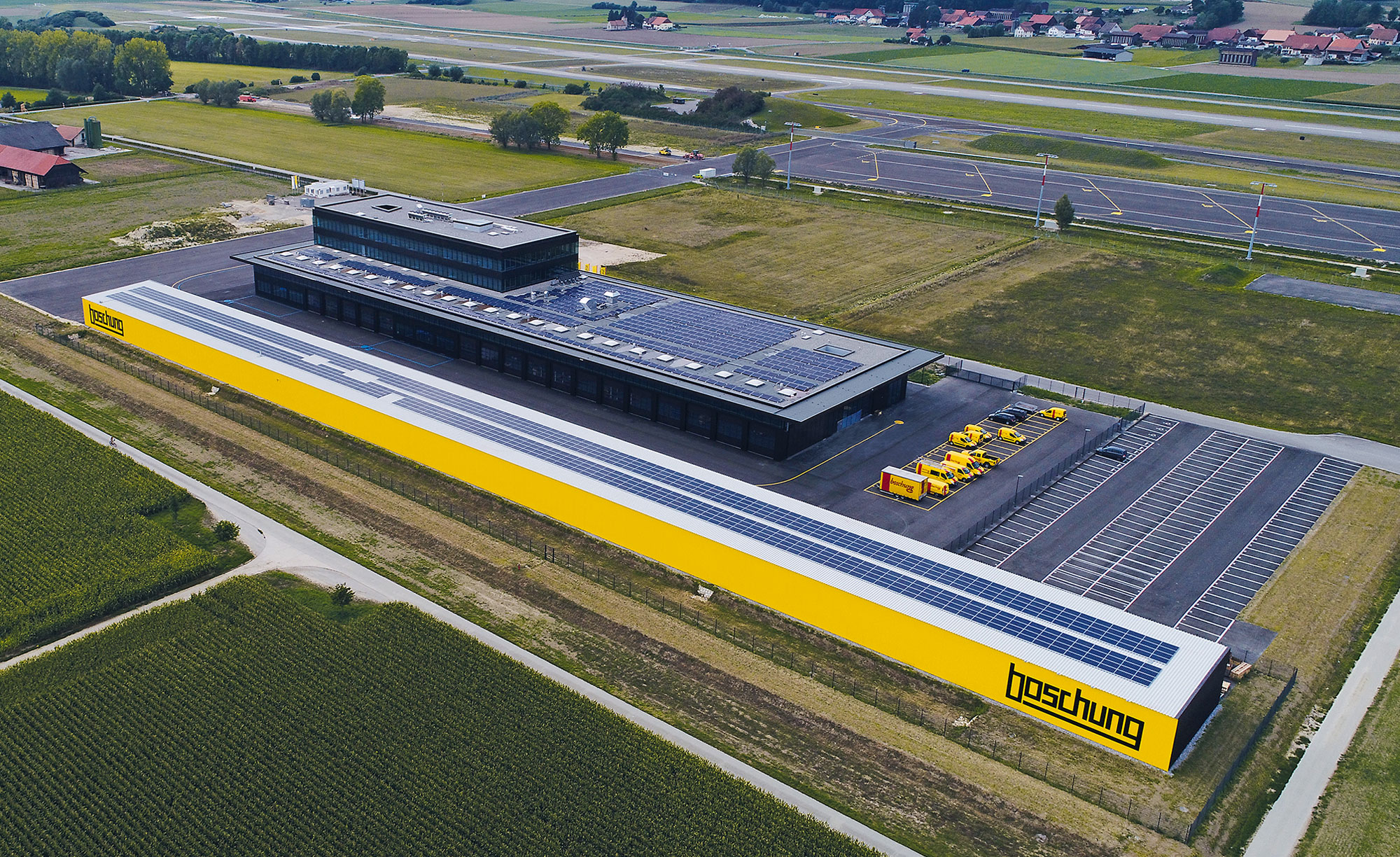 New state-of-the-art headquarters
In 2016, the Boschung Technology Center is built next to the Payerne military airbase in Switzerland. The state-of-the-art, modern and sustainable building is the Boschung headquarters, home to our engineering, management and sales teams.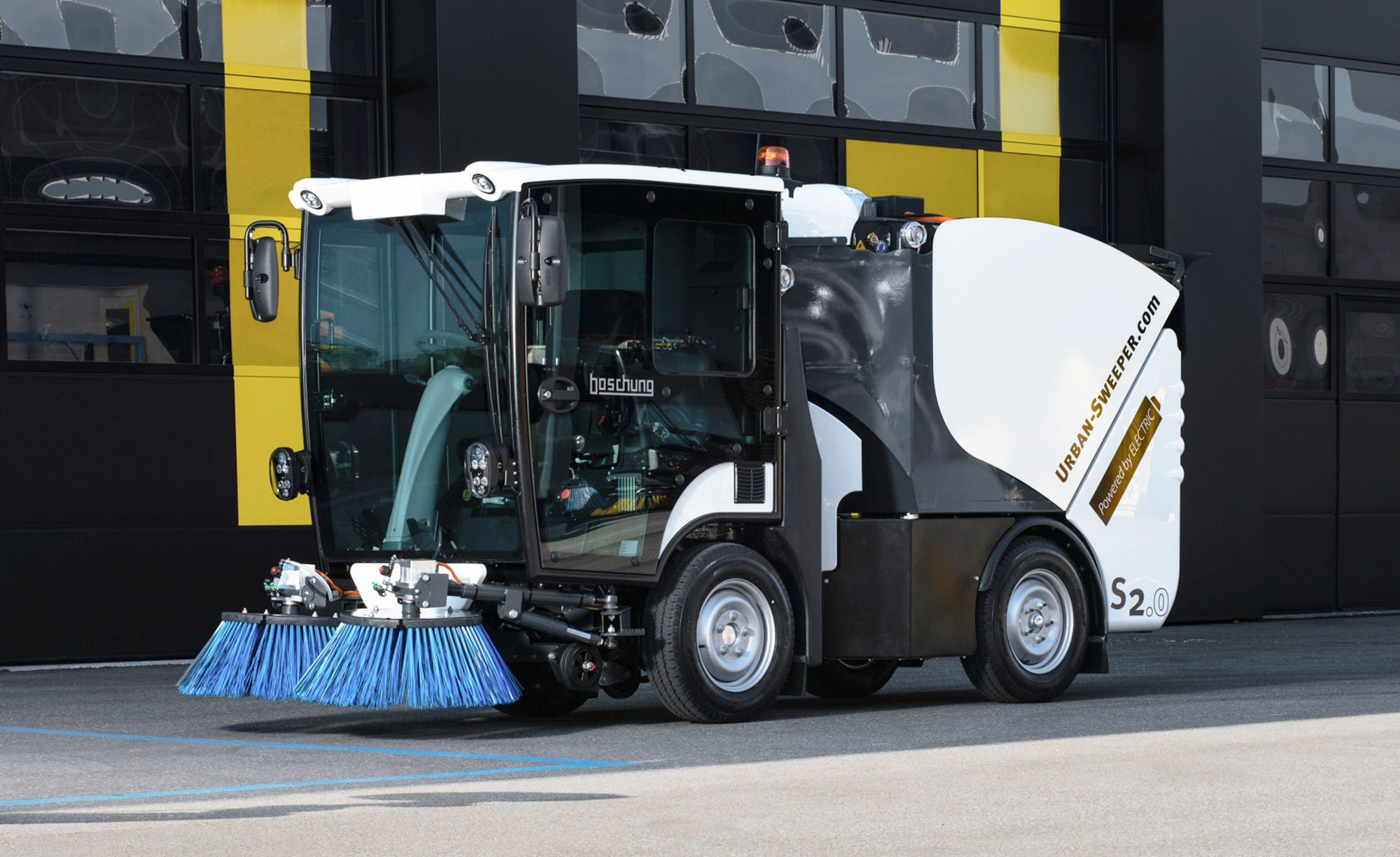 Forging the electronic frontier
With ecological and optimum performance considerations in mind, Boschung's technical team invent our first-ever all-electric sweeper in 2018, the Urban-Sweeper S2.0, injecting it with a lithium-ion battery that takes two hours to charge for a full shift of work.
0 (zero) Emissions for Sustainable Work
Moving towards zero carbon emissions by electrifying our product range.
Digitalization of our infrastructure
Centralised web and application systems for bespoke, efficient and safe operations.
Automation for peak performance
Innovative solutions for autonomous surface operation maintenance.